Ammonite is an Australian made cloud-based Learning Management System and Student Management System that was created in 2013.
Ammonite is now used by many Training Organisations across Australia and has been designed to allow institutions to apply principles of Active Learning.
What is Active Learning?
Active learning allows the learner to be actively involved in their learning by engaging their higher-order thinking processes. This unique pedagogy accommodates all learners and helps learners retain information by seeing the value of the learner's knowledge and experiences by adapting course theory and assessment to everyday learner scenarios.
Flexibility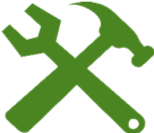 The Ammonite platform has been designed to allow flexibility for employers and apprentices with a cloud-based product hosting material that can be accessed 24x7 by apprentices and employers.
The flexibility of the Ammonite platform means trainers have regular meetings with apprentices and their course work can be restructured to align with the practical skills. As an example, if an apprentice carpenter is going to be working on concreting a driveway in the next few weeks, the relevant learning and assessment of their course can be brought forward to match their concreting work they are doing on the job site.
Higher order thinking and real-world application for knowledge retention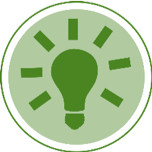 Students remember 10% of what they read, 20% of what they hear, 30% of what they see, 70% of what they say and write and 90% of what they do (Barnes 1989).
Allowing institutions to design valid activities based around what an apprentice is doing on site means apprentices are applying their own real-world scenarios across their assessments. By applying this active learning strategy apprentices align to their own everyday work scenarios with their course allowing them to integrate and apply their learning from the job site into their course content (Phillips 2005).
Ammonite has designed a unique system for collecting student responses for trainers to mark so institutions can be safe knowing their apprentices have worked through their own course. The authenticity of the student is verified throughout the course and their assessment responses can be recorded via webcam or cell phone video camera allowing them to apply theory in the course to their real-world job site and situation.
Assessment and evaluation
Ammonite recognises the importance of evaluation of the teaching process for institutions. It has created an easy to use evaluation system applying qualitative and quantitative questions that are curated for institutions into concise reports. With active learning in mind, Ammonite's evaluation system ensures their institutions can apply effective online teaching and learning and institutions can make continual improvement to their courses based on student feedback.
The Ammonite product has also been built with assessment mapping at the front and centre of the design. Accreditation compliance for institutions using the platform is straight forward with downloadable reports across content and assessment to provide to accreditation bodies such as ASQA.
Let Ammonite help your institution apply Active Learning
This email address is being protected from spambots. You need JavaScript enabled to view it. to see how Ammonite can help your institution to apply flexible, real-world, online learning technologies that allow for retention of knowledge whilst at the same time helping your institution to meet Government compliance and helping you to be responsive to your learners feedback.
References
Barnes, D. R. (1989). Active learning. Leeds University TVEI Support Project.
Phillips, J. M. (2005). Strategies for active learning in online continuing education. The Journal of Continuing Education in Nursing, 36(2), 77-83.