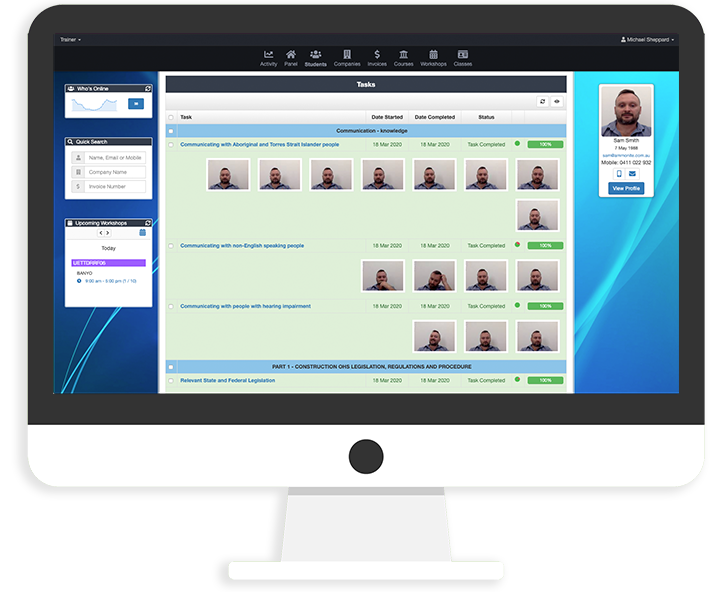 Webcam Verification
Who did the course?
If enabled, Ammonite can take random photos throughout an online quiz if the learner has a webcam or a smart phone. This aids educators in verifying the quiz was complete by the student.
From an audit viewpoint this provides evidence of the authenticity of the learner.
Video Response
Ammonite supports a question type called "Video Response". This allows the learner to record and submit a video in response to a question.
There are no special apps or other tools required - this works natively in the browser!
Identification
Leaners can submit identification documents such as licences, and sign on screen.