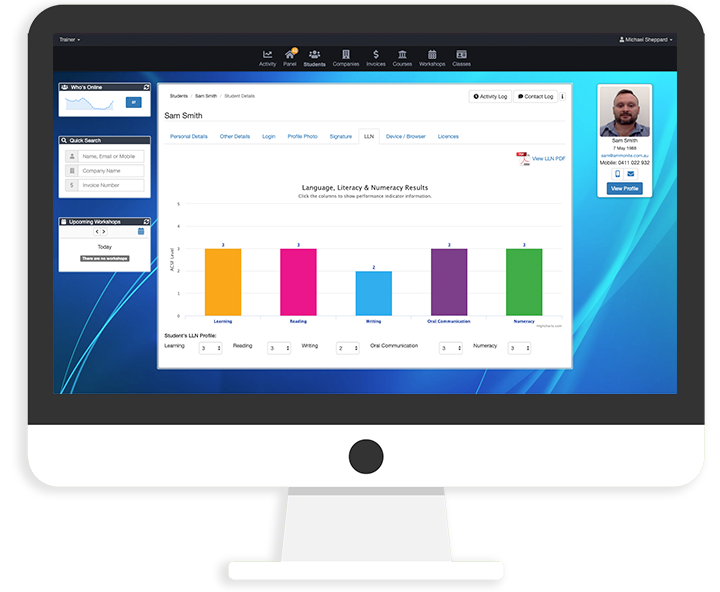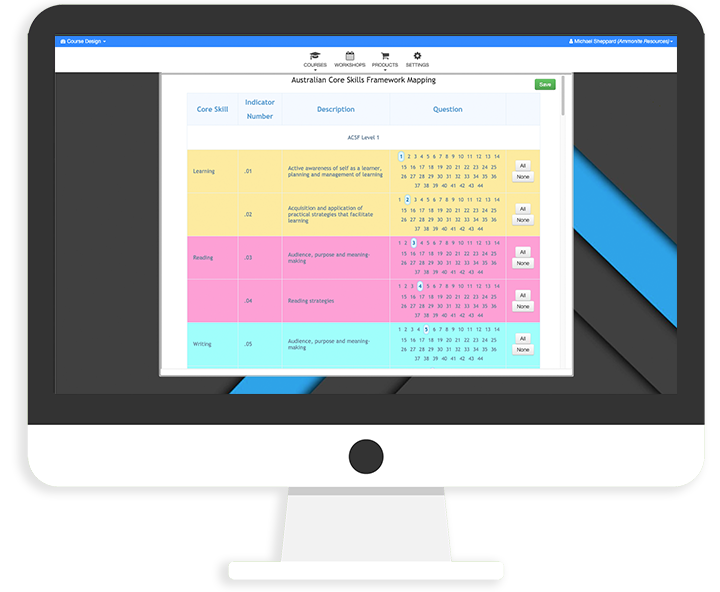 Language, Literacy and Numeracy
Ammonite supports an LLN quiz that the learners can undertake to give an indication of the learners ability in the 5 key areas: Learning, Reading, Writing, Oral Communication and Numeracy.
Since the questions in this quiz are mapped to the Australian Core Skills Framework (ACSF) , the system can provide a report and results for the learners LLN ability.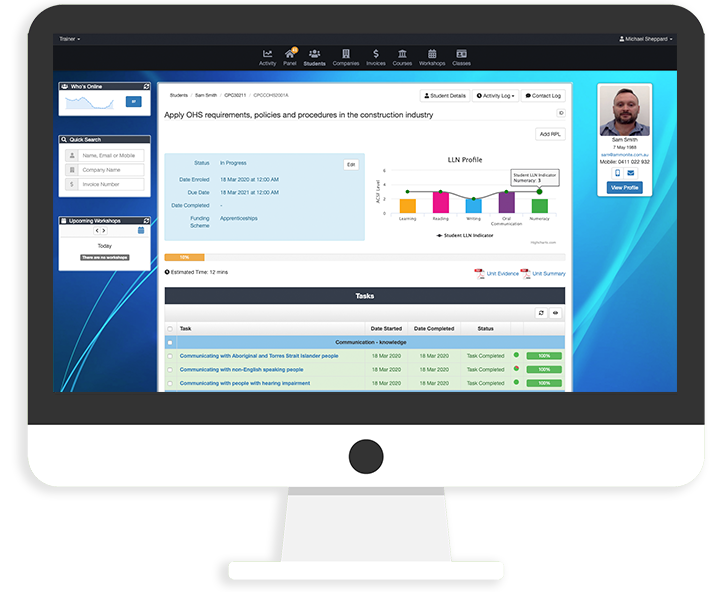 Using the indicator results
When viewing a learners unit, the educator has access to the LLN requirements of the unit, as well as the learners LLN indicator results. This highlights any potential issues with the learners LLN ability specifically for this unit of competency, allowing the educator to provide additional assistance where required.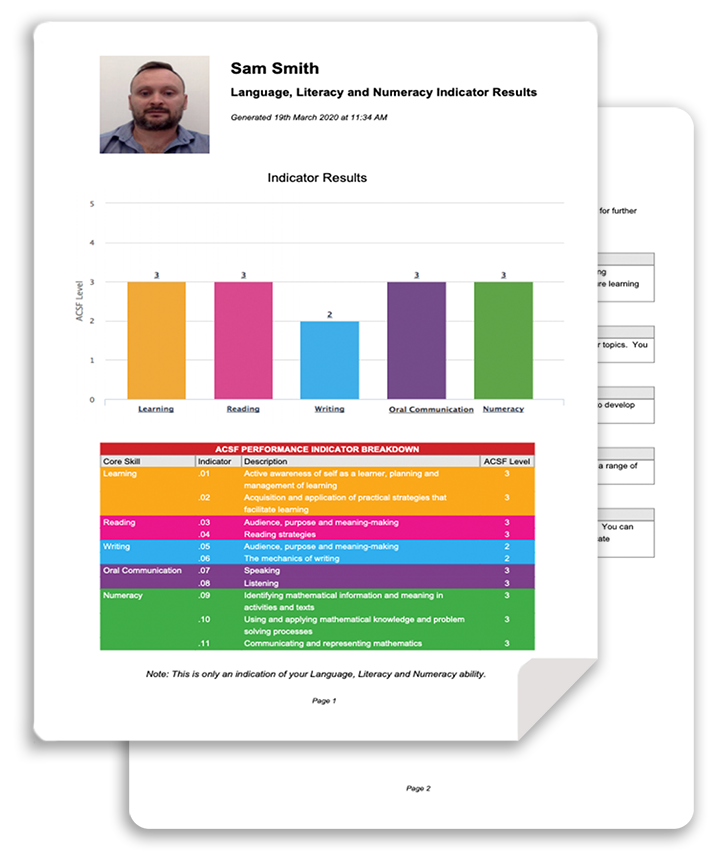 LLN Indicator Results
After the LLN indicator quiz has been undertaken by the learner, it is required to be marked by an educator. The quiz will contain many computer marked questions, so the educator will only be required to mark the trainer marked questions such as the "video response" used to determine the learners oral communication level. The system produces a report which can be sent to the learner if required.