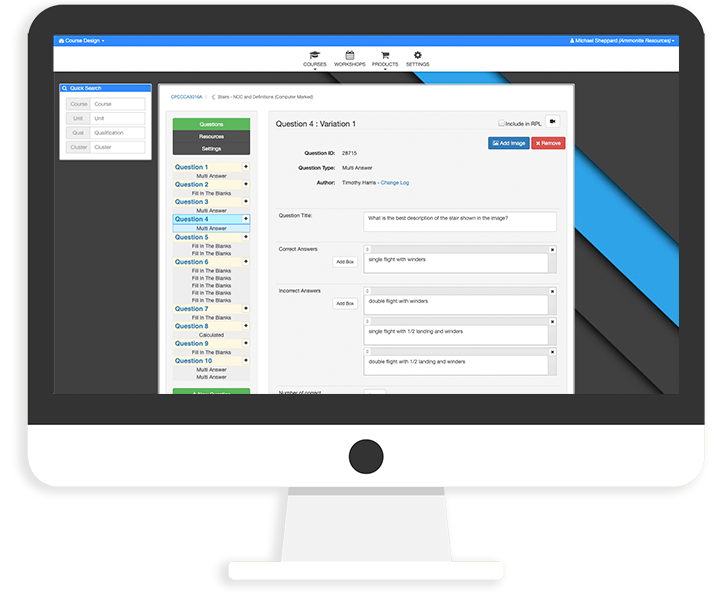 Assessment / Resource Mapping
Ammonite includes a mapping tool that allow assessments, resources and workplace activities to be mapped to a compliance element such as the Unit of Competency or the Australian Core Skills Framework. Although primarily built for the Australian VET sector it can be adapted and used in any context.
Mapping can be done to:
Elements and Performance Criteria
Critical Aspects
Assessment Conditions
Foundation Skills
Knowledge Evidence
Performance Evidence
Range Statements
Required Knowledge
Required Skills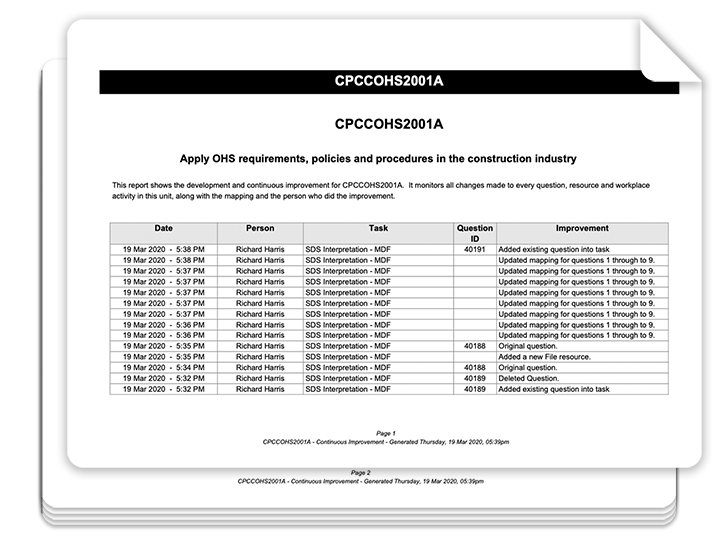 Continuous Improvement
Ammonite tracks and records the changes done to questions and resources, to produce Continuous Improvement reports.